Expert Pest Protection For Your Long Island, NY Business
If pests infest your commercial facility, you know that you need to eliminate them thoroughly and quickly in order to protect your business. Pests cause serious problems for businesses, not only by damaging your building and goods but also by putting your customers and employees at risk and damaging the credibility you've spent so much time and effort building.
Eliminating a pest infestation in your New York business is best left to the professionals who understand what's needed to get rid of the problem and understand the unique processes to follow to keep your business running safely. Pro-Force Pest Solutions is proud to serve our commercial customers with expert service.
What To Expect From Pro-Force Pest Solutions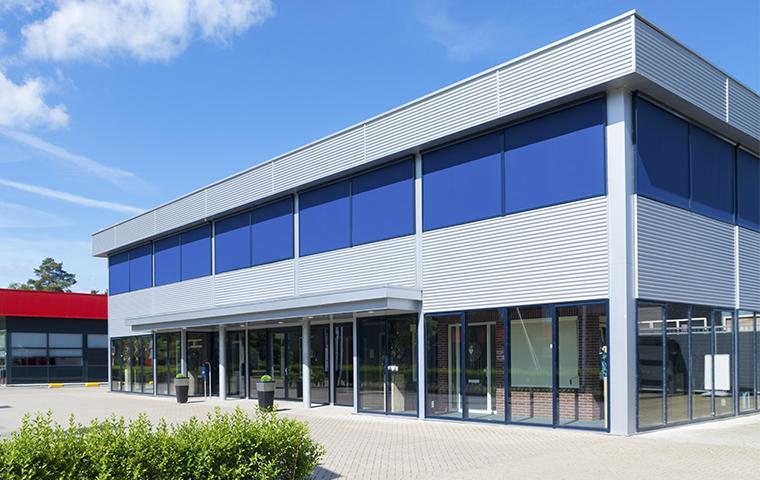 Inspecting your facility starts your pest control program off on the right foot. A detailed inspection allows us to identify entry holes, pest activity, harborage areas, and conducive conditions. Based on our findings, we may offer recommendations about steps you can take to make your business less attractive to pests which will minimize your chances of pest a problem in the future.
We design our treatments around your specific pest problems. We'll treat the exterior of your building with a liquid application and place bait in interior locations. Once these treatments have had a few days to work, we'll return to provide additional service if necessary.
We offer monthly and quarterly service options to our commercial customers. We'll make a recommendation about which would better serve your business based on your unique needs. By performing routine treatments, we can make sure that pests do not get back into your business.
Car Dealerships
Protecting your inventory and the people who come and go in your business every day requires a pest-free environment. Pro-Force Pest Solutions offers the services your car dealership needs.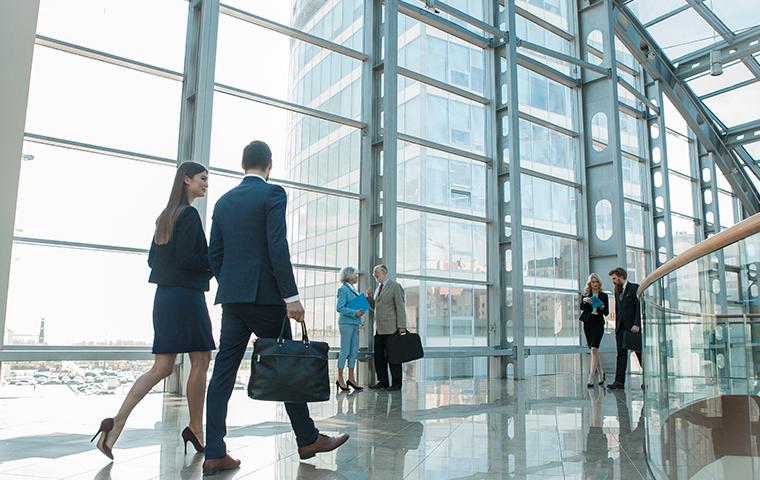 Offices
A pest infestation in your office building may not seem like a big deal, but it can make it difficult for the people inside to do their job well. Keep pests out with Pro-Force Pest Solutions.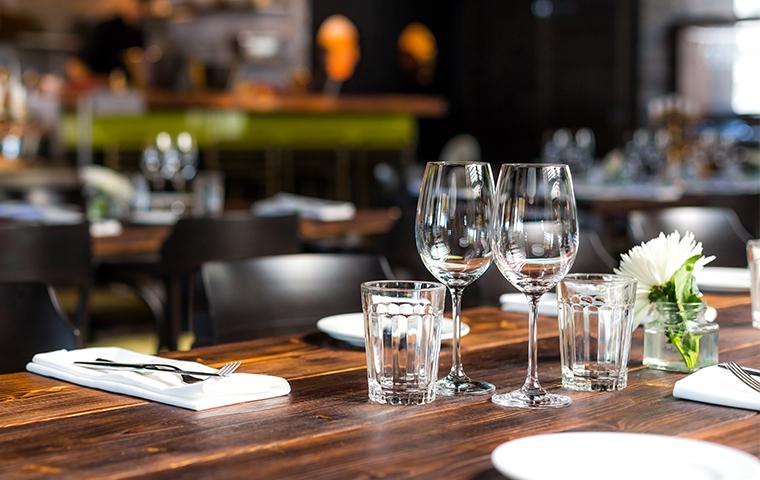 Restaurants
If pests get into your restaurant, they can contaminate the food, make customers sick, and even end up shutting you down. Keep your restaurant safe, healthy, and open with Pro-Force Pest Solutions.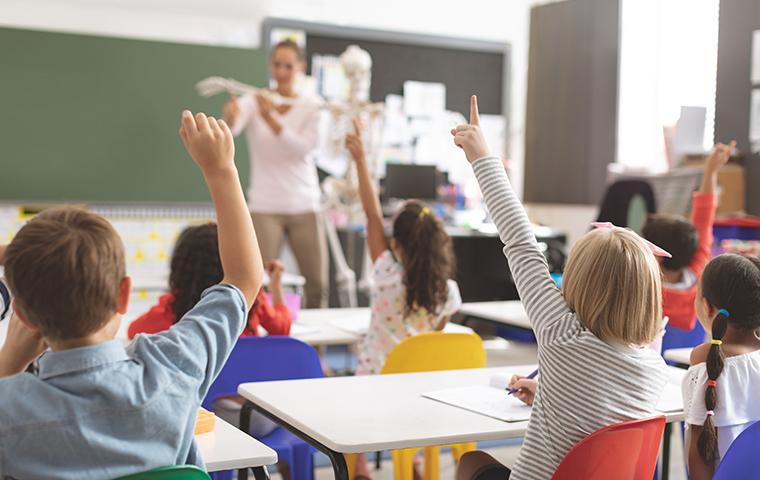 Schools
No matter the age of your students, you have an obligation to provide an education that protects their health and safety. Partner with Pro-Force Pest Solutions to keep pests out of your school.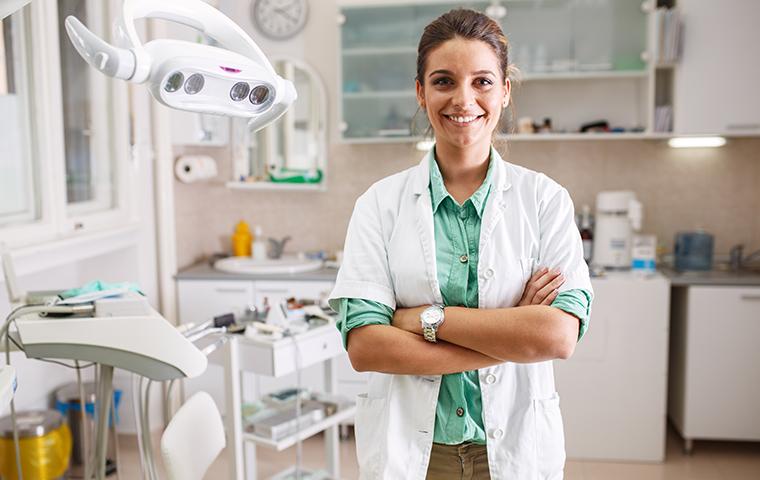 Dentist Offices
When your patients visit your office, they expect to receive services in a sanitary environment. Pests make that difficult to provide. Keep them out with Pro-Force Pest Solutions.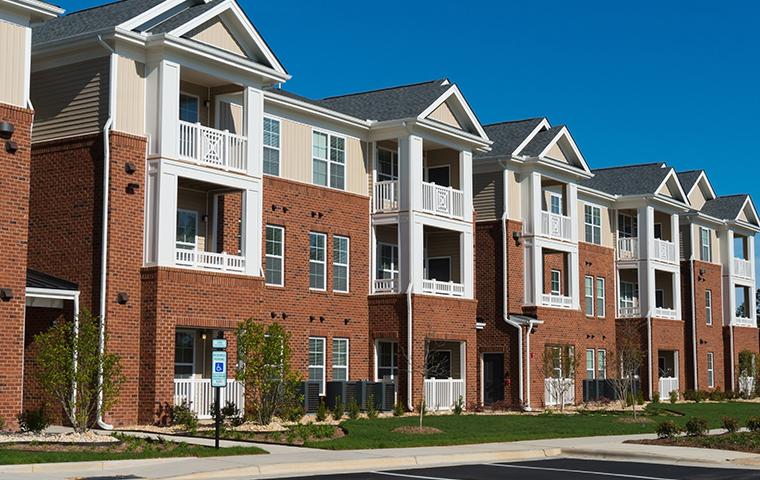 Apartment Complexes
Your tenants expect you to provide them with a safe, healthy living environment, but pests threaten that environment. Stop them with the help of Pro-Force Pest Solutions.
Additional Services Offered By Pro-Force Pest Solutions
When it comes to pests, Pro-Force Pest Solutions has just the service you need to eliminate them effectively and safely. In lieu of our commercial pest management options, we also offer the following services to our New York residents:
Give us a call today to request a free inspection and to learn how our team can eliminate pests from your Queens, Long Island, NYC, Suffolk County, or Westchester County home or business.
Reasons To Choose Pro-Force Pest Solutions
Your business deserves high-quality, effective pest management services. Pro-Force Pest Solutions delivers those services.
We have over 40 years of experience in the pest control industry.

We offer free inspections.

We tailor our services to your business's unique pest control needs.

We guarantee our services.

We offer same-day and emergency services.

We return regularly to make sure pests don't re-infest your business.

We are proud members of several professional organizations, including the National Pest Management Association and the New York Pest Management Association.
Serving Our Commercial Customers With Excellence
You can't let pests slow your business down, and with Pro-Force Pest Solutions, you don't have to. Our commercial pest control services will meet your facility's specific pest management needs and are fully guaranteed. We work hard to make and keep your facility pest-free while ensuring your complete satisfaction. Contact us today to get started with our commercial pest control services.
Request Your Free Inspection
Complete the form below to schedule your no obligation inspection.