Effective Pest Control For Your Long Island, NY Home
Protecting your family takes a lot of work, and part of that work involves keeping your home as safe as possible. From placing safety latches on cabinet doors when your children are young to installing a security system to provide 24/7 protection, you do what you can to keep them safe.
If pests get into your house, they can threaten your family's health and safety. Pests often damage areas in your home, sometimes to dangerous levels, and many pests also spread harmful diseases. To protect your home, you need the expert care of Pro-Force Pest Solutions. We have over 40 years of experience eliminating pest problems for homeowners in Queens, Long Island, Brooklyn, New York City, and the surrounding areas.
General Pest Control From Pro-Force Pest Solutions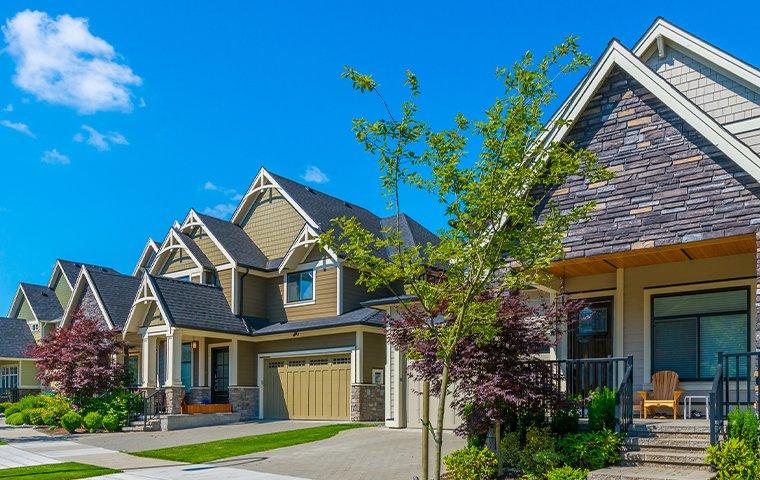 A full inspection of your property provides us with the information we need to develop a pest control plan to eliminate your pest problems. We'll look for evidence of pests, entry holes, and conducive conditions in and around your house. Often, during our inspection, we're able to make recommendations about steps you can take to minimize your risk or to help eliminate your infestation.
After our inspection, we'll provide you with a quote for our services. If you agree to the price, we'll administer your first treatment at that time. We use a liquid application outside and a bait product inside to eliminate the pests in and around your house. With our knowledge and experience, we are always careful when performing a treatment to make sure it's safe for your children and pets.
If you're still experiencing problems a few days after our initial treatment, we'll return to your house to take care of it. We'll also return to your home on a regular basis to provide follow-up treatments that maintain your pest protection and ensure that pests don't return. Our follow-up services are typically performed quarterly but can be done more frequently, depending on your situation.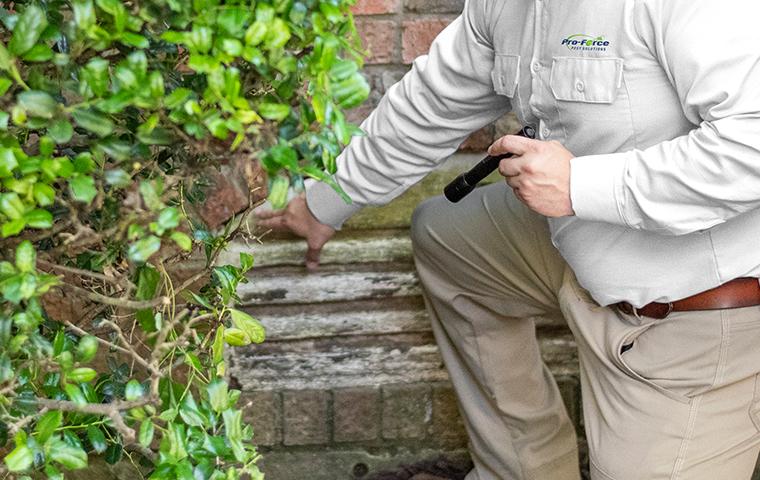 Inspection
A thorough inspection of your house allows us to identify pests, entry points, and conducive conditions. We'll make recommendations and provide you with a quote for our services upon completion of the inspection.
Treatment
We perform your first treatment immediately after our inspection. It includes interior and exterior treatments to eliminate the pests in your house and prevent new ones from entering.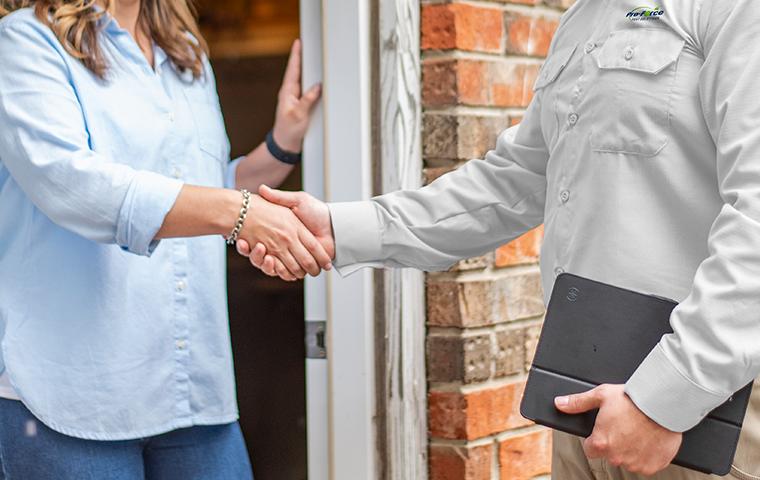 Follow-Up
Regular follow-up visits are key to maintaining your home's pest-free status. We'll return to your home on a routine basis to re-treat it, so pests stay out. We offer monthly or quarterly follow-up visits.
Additional Services Offered By Pro-Force Pest Solutions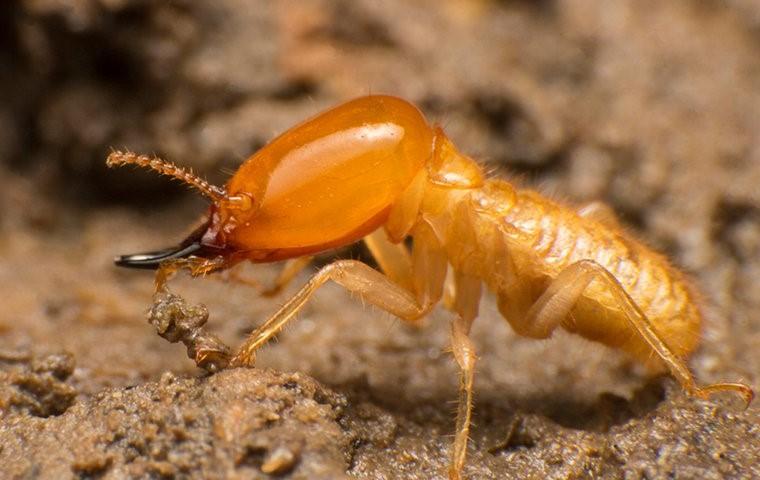 When it comes to pests, Pro-Force Pest Solutions has just the service you need to eliminate them effectively and safely. In lieu of our home pest management options, we also offer the following services to our New York residents:
Give us a call today to request a free inspection and to learn how our team can eliminate pests from your New York home or business.
You Deserve A Safe, Healthy Home In New York
A pest infestation can be hard to deal with, both physically and mentally. Don't do it on your own! Pro-Force Pest Solutions has the experience necessary to safely and effectively eliminate your pest problems so that your family can be protected. Our services are guaranteed, and our inspections are free. Contact us today to get started.
Request Your Free Inspection
Complete the form below to schedule your no obligation inspection.