Don't Let Biting Pests Take Over Your Long Island, NY Yard
Mosquitoes, fleas, and ticks are all common pests that no one likes to deal with. They make it difficult to enjoy your time spent outdoors, they can get into your house, and they can cover you in itchy and sometimes dangerous bites. Mosquitoes spread illnesses such as West Nile virus and malaria, and ticks are spreaders of Lyme disease and more.
Getting rid of the mosquitoes, fleas, and ticks on your New York property makes your yard and home a safer and more pleasant place to spend time, but doing so is easier said than done. Most DIY solutions are only mildly successful, and if they work at all, it's only for as long as you are actively applying the solution. Luckily, there is a better way. Pro-Force Pest Solutions offers mosquito, flea, and tick control to drastically reduce the biting pests on your property.
Mosquito, Flea, & Tick Yard Sprays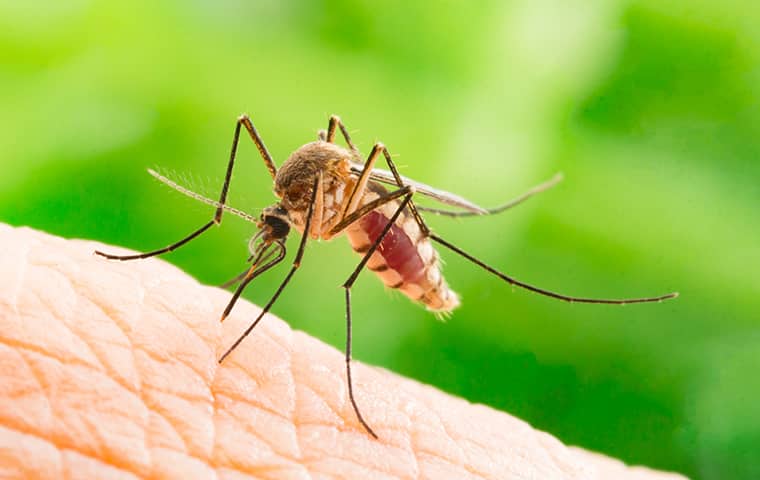 Inspection
Before beginning our treatment, we'll inspect your property to get an idea of what areas are hot spots and breeding grounds. We look for wooded areas, standing water, and damp or wet areas. We also determine the size of your property to provide you with a quote. We base our prices on the acreage that requires treatment.
Treatment
The first step in our treatment process is eliminating breeding areas. Mosquitoes require standing water to breed. Often, these areas are small and easily removable. For example, you can simply dump out any water in planters or overturned children's toys to avoid further rain collection.
For areas of standing water that you cannot eliminate, such as small ponds, or damp areas, such as mulch or shaded areas, we use a larvicide to prevent mosquito eggs and larvae from developing.
We'll then treat shrubs, bushes, and other areas where adult mosquitoes, fleas, and ticks spend time with a spray treatment. This treatment provides an immediate knockdown of these pests.
Follow Up
Although one-time mosquito, flea, and tick treatments are available and are especially helpful for special outdoor events you're hosting, we recommend recurring treatments to keep your yard safe all season long. Having a treatment done every three weeks will help keep mosquito, flea, and tick populations very low so that you can spend time outside without worry.
It's Your Property, Get Out And Enjoy It!
When mosquitoes are abundant, many people avoid going outside instead of confronting the problem head-on. With Pro-Force Pest Solutions, you don't have to hide in your house. Our mosquito, flea, and tick treatments will reduce the number of these biting pests on your property so that you won't have to be irritated by swarming insects or worried about the illnesses transmitted through their bites.
To schedule an inspection or learn more about the home pest control plans and commercial pest management services we offer in Queens, NYC, and the surrounding areas, contact us today.
Request Your Free Inspection
Complete the form below to schedule your no obligation inspection.