Protecting Your Long Island, NY Home From Termites
Termites are small insects that humans rarely see because they spend the majority of their lives underground. When they get into your home, they cause serious damage since their main food source is wood. They'll eat through any wooden object they can find, including the structural supports of your New York home.
Keeping termites out of your house protects it from damage, but since you're unlikely to see a termite infestation in its early stages, it can be hard to avoid one unless you take proactive measures. Pro-Force Pest Solutions provides termite control and monitoring services to protect your home from the threats that come with a termite infestation.
Termite Control From Pro-Force Pest Solutions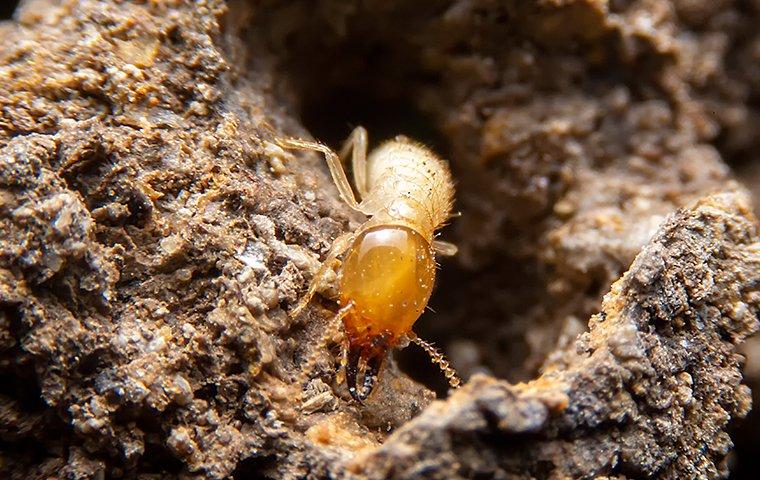 Inspection
We'll begin with an inspection of your house and property. With over 40 years of experience in the pest control industry, our technicians have the training to identify termite activity and damage. We'll look for any signs of an active termite colony, and we'll also look for conditions conducive to a termite infestation.
Treatment
If we find termites or determine that your house is at high risk of a termite infestation in the future, we'll install the Advance Termite Bait System around the perimeter of your house. We check these stations regularly, and if we find termites in them, we'll swap out the termite inspection cartridge with a termite bait cartridge that contains an active ingredient.
Once the bait cartridge is in place, termites will start feeding on the bait and bringing it back to their nest. They'll also alert other termites to its presence. In this way, the active ingredient can work its way through the colony, eliminating the entire thing.
After eliminating the whole colony, we'll replace the bait with termite inspection cartridges. We'll then continue to inspect these regularly to ensure the early elimination of new colonies.
Keep Termites Out With Pro-Force Pest Solutions
Termites damage homes and businesses all over the United States, causing over five billion in damages to structures each year. Don't let your home become part of the statistics. Pro-Force Pest Solutions provides termite protection that constantly monitors your property for termites and promptly works to eliminate any colonies that try to move in. To learn more about our home pest control or commercial pest management options in Long Island, New York City, Brooklyn, Queens, Bronx, Staten Island, and Westchester County, contact us today.
Request Your Free Inspection
Complete the form below to schedule your no obligation inspection.